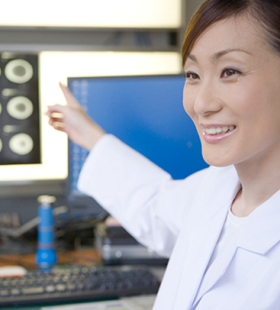 Singapore - December 10th, 2013
FullBodyCheckupInSingapore.com Providing A Twenty Percent Discount on Health Screening Packages in Singapore – For A Limited Time Only
(Singapore, Singapore) — 10 December 2013 Online healthcare service company now offering discounted rates for clients seeking affordable health screening packages.
Starting at as little at $99, FullBodyCheckupInSingapore.com is offering a temporary deal of twenty percent off on all of its health screen packages. This rate is only offered to clients who order directly through their website.
FullBodyCheckupInSingapore.com is an authorized representative of Raffles Hospital Services and Asia Medics, Ltd and as such their full body check up in Singapore are done through Asia Medic or Raffles Health Screener. Each health screening center is dedicated to their patients and offers both holistic and personalized approaches to their patients' well-being. The center's professional team offers quality one-stop comprehensive health screening services, combined with state-of-the-art technology.
Individuals who purchase a health care package through the website can enjoy a healthy breakfast buffet after health screening tests, giving them the opportunity to attend to business needs or even surf the web between test stations. The company's focus is in making sure clients that visit at any one center has a worthwhile and stress-free experience.
For media inquiries please contact, Marketing Manager Philip Chua at +65-9748-4828 or via email at enquiries@fullbodycheckupinsingapore.com
To learn more about the wide variety of health screening packages or to purchase one to receive a premium rate please visit: www.fullbodycheckupinsingapore.com
Visit http://fullbodycheckupinsingapore.com/ for more information.
Contact Info
Name: Philip Chua
Organization: Asia Medic Singapore Pte Ltd
Phone: +65-9748-4828
Address: 3 Tampines Grande Singapore

Source: http://marketersmedia.com/fullbodycheckupinsingapore-com-providing-a-twenty-percent-discount-on-health-screening-pac/28349