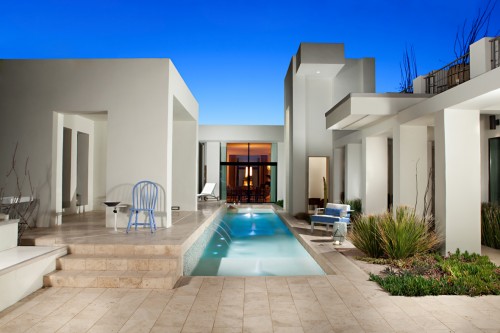 Los Angeles, CA, United States of America - January 15th, 2014
Los Angeles is world famous for being a city of stark contrasts, with the bright lights of Hollywood in sharp relief against the deprived suburbs. The wide level of variety found in the city however gives it it's unique flavor, and makes it a great place to live for those who value character and charm. So many people do, however, that the city is becoming a little cramped, and more people wish to extend their existing homes instead of trying to buy a larger house which now costs a small fortune. Doobek Inc. has promised to provide an affordable solution to this quandary by offering extensions at unbeatable prices.
Doobek Inc. have done incredible work remodelling existing spaces including kitchens and bathrooms- highly technical exercises involving extensive remodelling of piping and wiring which nevertheless result in flawless and artistic finishes. The company have also created new spaces for over 15 years.
Their range of home addition and room addition services, offered at an unbeatable $99 per square foot, go to the same lengths to ensure that the new spaces are not bare bones, white-walled rooms but fully functional and sumptuous environments, offering everything from bathrooms, bedrooms and garages to entire new frontages.
A spokesperson for Doobek Inc. explained, "We are able to offer room and home extensions at such low prices because we have been doing this for over fifteen years now, and have been working together as a team for all that time. We are the slickest, most economical operation in LA and it takes us less time to do what we do best than it does for anyone else to do a worse job of it. Doobek Inc. is a well-oiled extension machine and we take pride in the fact we make additional home space an affordable reality for families that need more space."
About Doobek Inc:
Doobek Inc is a Los Angeles based general contractor with over 15 years of experience, specializing in Room Additions, New Construction, Kitchen Remodeling and Bathroom Remodeling. Their team consists of a wide range of extremely skilled architects, interior designers and master carpenters, all working in unison to make sure every project meets strict quality standards
Visit http://www.doobek.com/ for more information.
Contact Info
Name: Dave Farchi
Organization: Doobek Inc
Phone: 800 671 5771

Source: http://marketersmedia.com/doobek-inc-offers-home-and-room-extensions-from-just-99-per-square-foot/30689