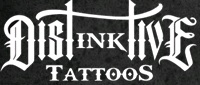 Toronto, Canada - June 13th, 2014
Distinktive Tattoos (www.DistinktiveTattoos.com), Toronto's home for the most creative, innovative, and skilled tattoo artists, is pleased to announce it is once again taking part in the annual Taste of Italy festival from Friday, June 13 to Sunday, June 15, 2014, as well as offering a festival-only $50.00 special for small tattoos and a $500 tattoo raffle giveaway.
"Everyone benefits from a strong local community," says Damon H., renowned tattoo artist and owner of Distinktive Tattoos. "As one of Toronto's most popular festivals, the annual Taste of Little Italy is a celebration of the cultural and historical heritage of this community, and all of us at Distinktive Tattoos are privileged to be able to be a part of this event."
The Taste of Little Italy festival has been part of the local community since 1999. Playing host to more than 200,000 visitors annually, the three-day event transforms College Street, from Bathurst to Shaw, into "una grande festa," with walking access to shops, live music, street performers, local artisans, and craftspeople. The food festival also offers a huge range of samples from Little Italy's local restaurants, including appetizers, desserts, and beverages. Damon H. explains that Distinktive Tattoos is conveniently located in the centre of the action at 676 College Street; and, like last year, will have a booth where visitors can get small tattoos done for just $50.
"Visitors can also enter the company's $500 tattoo giveaway raffle, with the winner announced Monday, June 16," he adds. "For those less ready to commit to a permanent tattoo, we will also be doing temporary tattoos. And on top of that, Distinktive Tattoos will be handing out 20% off tattoo coupons, gift cards, and selling Sullen-brand t-shirts."
This year's Taste of Italy festival also coincides with the World Cup; visitors can watch the Italian team face off against England on June 14 at 6:00 p.m. Damon H. notes that, just steps from Distinktive Tattoos, soccer fans can watch the match on a giant video screen at College and Crawford.
"The Taste of Little Italy festival is the perfect way to spend the weekend. It provides visitors an incredible opportunity to celebrate and experience all things Italian and to explore the local shops, restaurants, and businesses," Damon H. concludes. "We encourage everyone to come to the Taste of Little Italy festival and drop by Distinktive Tattoos and say hello."
As the premier tattoo studio in Toronto, Distinktive Tattoos is home to some of the most innovative skilled artists in the industry. Each of the artists at Distinktive Tattoos has an extensive background in art, and is unique in their own style of tattooing. At the same time, thanks to their extensive background, the artists at Distinktive Tattoos offer old-school, new-school, tribal, black and grey, colour, realistic, and anatomical designs; lettering; portraits; touch-ups; and cover-ups. If you can imagine it, the skilled artisans at Distinktive Tattoos can create it. The artists at Distinktive Tattoos are well-trained in sterilization, the prevention of cross-contamination, and the constant maintenance of a hygienic work environment, which exceeds the requirements of Toronto Public Health. To learn more about Distinktive Tattoos, visit the company's web site at www.DistinktiveTattoos.com, contact Distinktive Tattoos by phone at 416-669-9190 or by e-mail at info@distinktivetattoos.com, or visit Distinktive Tattoos at 676 College Street, Toronto, just west of Bathurst Street and east of Ossington Avenue.
Visit http://www.distinktivetattoos.com for more information.
Contact Info
Name: Damon Hojjati
Organization: Distinktive Tattoos
Phone: 647-345-3676
Address: 676, College Street, Toronto, On M6G1B8

Source: http://marketersmedia.com/distinktive-tattoos-celebrates-15th-annual-taste-of-little-italy-festival/51486