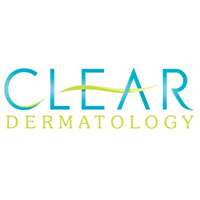 Houston, USA - April 7th, 2014
The Katy folks on the lookout of effective dermatological treatment seem to have a credible aide, Top Katy TX dermatology clinic Clear Dermatology has assured to provide best possible skin treatment.
Founded by the dynamic dermatologist Dr. Katherine Cox, Clear Dermatology offers most comprehensive dermatological care. Dr. Cox has been a Chief Resident at Texas University and her clinical research on T-cell lymphoma cutaneous drug trials resulted in FDA approved novel cancer treatments. She received her Doctorate of Medicine (Hons.) degree from Baylor Medicine College. The Texan dermatologist holds active membership with many leading American dermatological bodies such as ASDS, AAD, ASPD, Texas Medical Association etc.
"Your physical appearance and skin health do matter and hence you would definitely look for the superlative dermatological attention. Being one of the top notch dermatological clinics we promise to assist you with the best possible skin treatment. Through our patient-focused approach we are able to support with the most effective dermatological care. Our reliance on the edgy methods & technologies enable us to come up with most advanced services," stated Dr. Cox's spokesperson.
On questions about the skin treatment services, Clear Dermatology informed to extend support in medical, cosmetic as well as surgical dermatology in Katy TX. Dr. Cox also looks after patients suffering from skin cancer issues.
"You can consult us for all your dermatological needs. Be it the aesthetic skin care treatments or medical conditions or pediatric dermatological care or the different dermatological abnormalities, our extensive approach can assist in every form of skin condition," commented the clinic manager.
While asked on the treatment approach, the manager stressed on individualized care for every patient and added, "We understand that every patient comes with respective needs and hence we follow an individualized form of treatment. It has always been our mission to guarantee the most positive patient experience."
About Clear Dermatology:
Conveniently located at the edge of the energy corridor, near Methodist Hospital, Clear Dermatology offers the most effective medical, surgical and cosmetic treatment methods and technologies available. For any further information, consult http://cleardermatology.com/
Visit http://cleardermatology.com/ for more information.
Contact Info
Name: Vicky Pham
Organization: Clear Dermatology
Phone: 832-772-3330
Address: 17756 Katy Freeway Suite G-1, Houston, TX, USA

Source: http://marketersmedia.com/clear-dermatology-assures-best-possible-skin-treatment-in-katy/39543